About Testino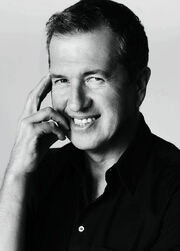 Mario Testino OBE (born on October 30, 1954) is a Peruvian fashion photographer. His work has been featured in magazines such as Vogue and Vanity Fair. His career highpoint came in 1997 when he was chosen by Princess Diana to photograph her for Vanity Fair. Testino has been regularly employed by the British royal family ever since. Aaron Hicklin of The Observer described him as "the world's most prolific magazine and fashion trade photographer". His persistence in shooting Gisele Bündchen is widely credited with elevating her to supermodel status.
His Work With Miranda
Editorials
Personal Projects
Campaigns
Events
References
Ad blocker interference detected!
Wikia is a free-to-use site that makes money from advertising. We have a modified experience for viewers using ad blockers

Wikia is not accessible if you've made further modifications. Remove the custom ad blocker rule(s) and the page will load as expected.