About Darren
Daren Leigh is an australian professional photogrpaher who worked with Miranda on her 2013 Clear Unilever New Scalp Hair Therapy, from shooting the campaign to the promotional outtakes.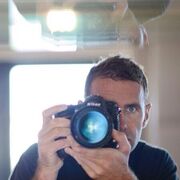 His Work With Miranda
References
Ad blocker interference detected!
Wikia is a free-to-use site that makes money from advertising. We have a modified experience for viewers using ad blockers

Wikia is not accessible if you've made further modifications. Remove the custom ad blocker rule(s) and the page will load as expected.